Principal's Message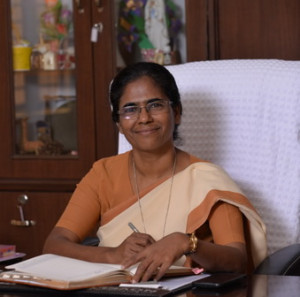 Welcome to the Marie Poussepin's Academy website. As you read through the pages of this site, you will learn about our wonderful students, our School and get a feel for the vibrancy and strength of our wide Poussepin community.
At MPA we are dedicated to a student-centered program that promotes academic excellence through an enriched, rigorous inter-disciplinary curriculum. Our students are our focus. We aim to give every student in our care the very best possible education in order to prepare them for life beyond school. We are a 'Learning Community' which encourages staff, students, past students and parents to involve themselves fully in all aspects of school life. Our vision of education extends far beyond the classroom.
Marie Poussepin's Academy aspires to "Empower all Students to Succeed in their World" by offering a wide variety of challenging, enjoyable and successful curricular opportunities, athletic programs, performing arts & musical programs with various programmes and activities.
It is our belief that high school should be "The Experience of a Lifetime." In many cases the high school experience sets the stage for successes later in life and provides a lifetime of positive memories for our students. We encourage your child to become involved and engaged outside of the classroom. It will enhance their high school experience.
We expect high standards in all that we do. We encourage our students to aim high in their studies, to work hard and to be sensitive to the rights and needs of others.
Marie Poussepin's Academy is proud of our continual goal of providing an excellent education for our students. We have a dynamic, hardworking faculty who are involved in education to benefit your child. You will find our instructors available to assist your child in achieving their goals.
MPA is proud of its commitment to technology with smart class rooms and number of computers to help students and staff. We are constantly striving to stay on the cutting edge of technology providing a more efficient building, increased communication, and most importantly, preparing our students for the fast-paced world they will face.
This school year will be a year of setting and reaching attainable goals, working harder and smarter and taking our school and student achievement to the next level of "GREATNESS".
Of course, this website cannot take the place of visiting our School; I warmly welcome you to visit our School by contacting us, and discover first-hand what makes Marie Poussepin's Academy education so special.
Please enjoy navigating our website and enjoy your child's school experience.